I am so excited, ecstatic, elated, and emotional about the big ol' box that came in the mail for me last week. (Like the alliteration I used there? Me too. I feel all sorts of smarty-pants now.) Y'all I am not kidding, when I got home and I saw that big brown box waiting for me at the front steps I squealed and then ran over to it.
I'm sure my neighbors wondered what on earth was the big deal, it's just a box after all. BUT THEY WERE WRONG!
Inside that box, that I failed to take photos of, was something I never expected to be able to get again. It's kind of a long story, but the short version goes…Alex broke a goblet. I cried. Good fortune smiled down upon us.
We got married in 2009, and when we registered I wanted only one item without fail. Our goblets. These big, beautiful red and clear goblets. We did receive them and I used them for every special occasion I could make up. Until one day, Alex was washing dishes. I don't know what happened really, but I do know when all was said and done one goblet was in pieces. And I was crying.
(Doing the dishes make me emotional. Especially red goblets.)
Alex hopped right online to find the replacements, thinking we could just buy one or even a four-pack. No such luck as it turns out that the style wasn't kept for much longer past our wedding. We did however find a 6 pack of goblets for more than $50. I couldn't warrant spending that just to get one goblet so I settled for having an odd number of guests who would be allowed to drink in our house. That or resorting to using Dixie cups as our "Fine Stemware."
Until one day Megan at Best of Fates found my quick wit and observational skills warranted a prize for noting that she really should have put more lace on her Tweety outfit. It's ok though, it still fits so she's got time.
She was super generous and sent me the niftiest prize in the mail, a Target gift card. Then I redeemed points for more Target gift cards and before you knew it my box was delivered. Alex was relegated to CAREFULLY unpacking and putting away all of the goblets, and at last we can have guests over. Now we'll have 13 instead of 7, but I figure since thirteen is the same as a baker's dozen that has to be a lucky number.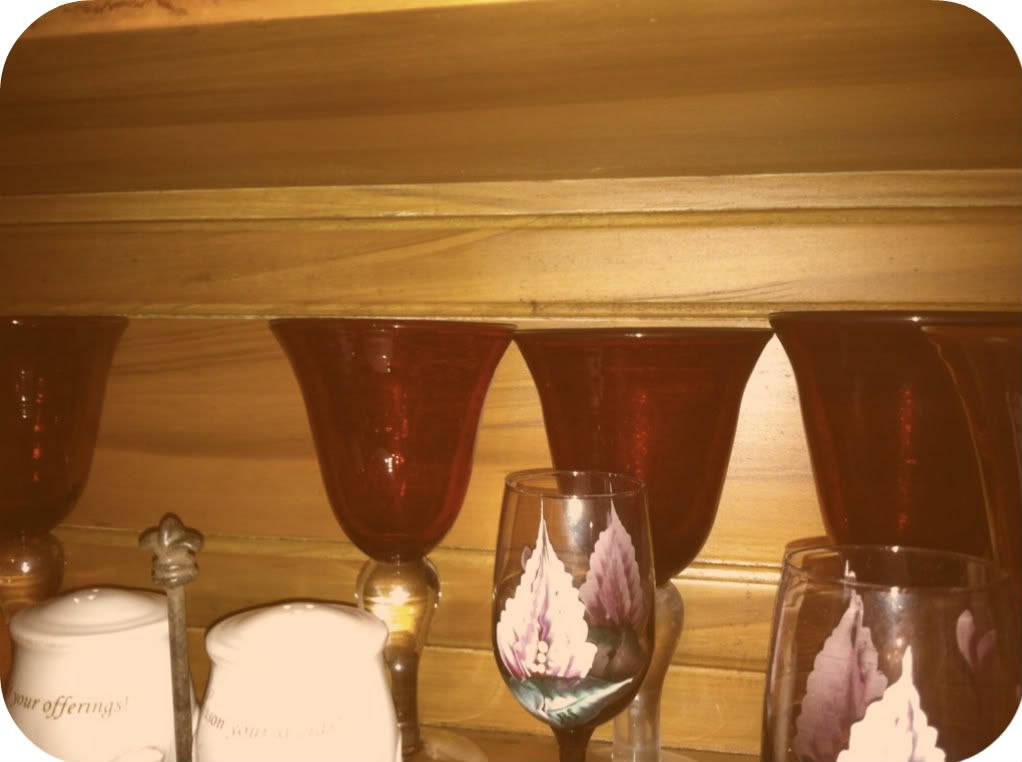 So Megan, thank you very much for bringing me a baker's dozen worth of goblets.
Do y'all have any favorite items in your house that you would search Amazon, Ebay, even random garage sales to find a replacement for and what is that item? (Or am I the only crazy one? Actually, I'll answer that one myself…yes I'm probably the only crazy person here.)