My brain is so darn busy right now. I can't seem to focus on anything, but I'm sure this will change soon as the new meds kick in.
This past weekend was just slam full of things to do. I went shopping with my Momma at Garden Ridge and managed to find the perfect holiday sign.
This really would save Santa a ton of time!
The main reason we went to the store though was for flowers for my Brother's grave. Rather than go with the pre-made flowers I wanted to make a bouquet which is what I sat and did Sunday evening.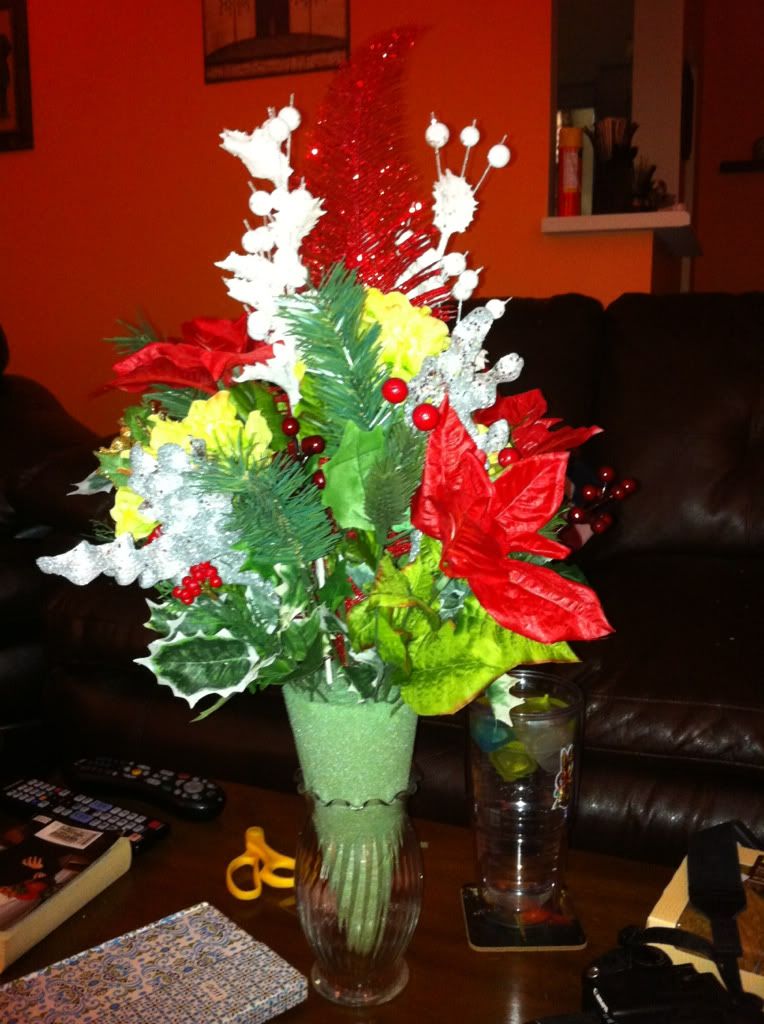 The entire weekend the cats would not leave us alone. Harley insisted on chilling with Daddy and well Beezle. I think he had an issue with me taking a private bath and as such climbed right on into the tub!
On an update note, per the doctor the meds were what was making me darn near looney! However, quitting cold turkey was not my smartest move either. I had thought I was getting the flu since I was dizzy all the time, achy, so darn tired and just plain ol sick feeling but that was just me coming off the meds. YUCKO! Word to the wise, do not cold turkey quitting unless you give yourself a few days to get off them.
Other than that we've been prepping for Christmas. We were able to start wrapping gifts since we're done shopping. Well Alex still has a gift to buy, but that's on his "to-do" list not mine! Plus, despite being on vacation yesterday I worked from home for a while just to ensure I didn't lose my mind when I went back to work today.
All in all it was a great weekend, if only I could FOCUS!