**I'll have answers to the questions with tomorrow's post. As soon as I quit shuddering from Mindee's horrible reality of only 5 books. So if you have something to ask – feel free to leave a comment here or below and ask away.**
I'm sorry this is late, which really is quite sad given it's just a photo and now an apology, but I didn't hop on the computer last night.
Nor did I plan ahead. (Clearly poor planning on my part.)
It's just I cried all the way home last night because you see I finished the Hunger Games trilogy. And I related to Katniss about her sister Prim. Then I thought of MY cats. Then I sobbed harder.
Then I felt like a total fool, only I couldn't quit crying and I am quite sure the fellow Atlanta rush hour drivers around me thought I was insane as I had a quite pleasant drive all things considered. Not a single person cut me off.
Anyway – this rock here, its super special. I received this the weekend my world turned upside down and to be really truthful its part of the reason Alex and I made it.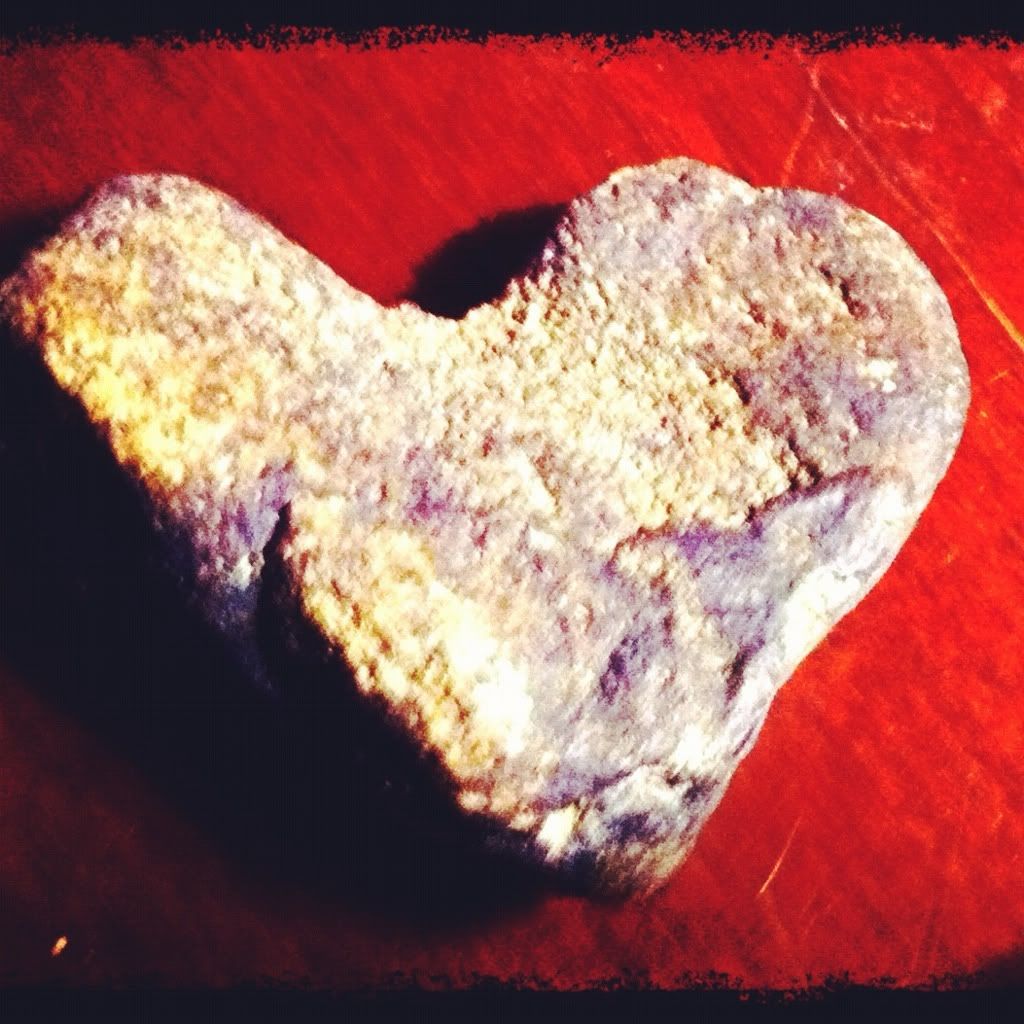 So this rock lives on my nightstand along with the cat claw scratches from peering at the birds outside our window and rather large assortment of notepads none of which have writing in them. Forgive me the late not-nearly wordless enough Wordless Wednesday post.
Hopefully I'll be back on track and a great deal less hormonal tomorrow.